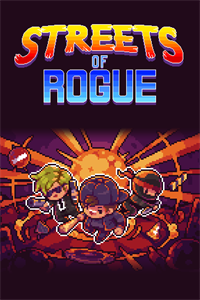 Today let's talk about roguelikes. Two that I've recently enjoyed are Streets of Rogue and MidBoss. The former is actually a Rogue-Lite, while the latter is more akin to a "pure" Roguelike. So what is a Roguelike, actually? According to RogueBasin, a wiki centered around developing Roguelike games, a Roguelike is defined as:
A Roguelike is usually described as a free turn-based computer game with a strong focus on intricate gameplay and replayability, and an abstract world representation using ASCII-based display, as opposed to 3D graphics. Of course, as with any genre, there are deviations from the norm.

Roguelikes allow the player an indefinite amount of time in which to make a move, making gameplay comparable more to chess than to reflex-based games like first-person shooters. Since graphics are limited (if not completely shunned), the player's imagination must come into play – gameplay is more like reading a book than watching a movie.