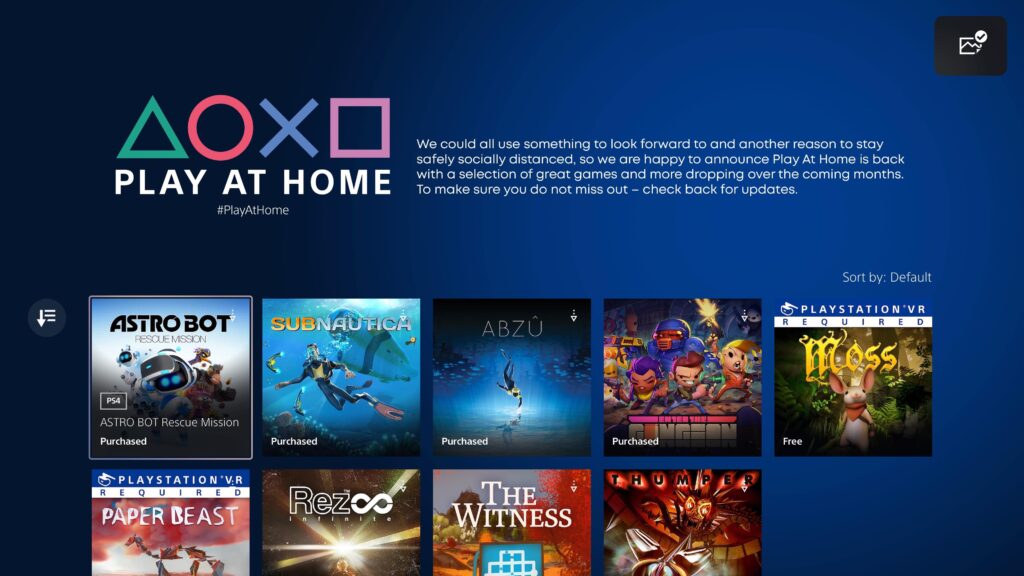 Sony made 11 games free to download for PS4 and PS5 owners for their Play at Home program.
Much like last year's Play at Home program, these games are being given away as an incentive to stay home. As many people are still social distancing because of the COVID-19 pandemic, it's important to have some kind of entertainment. With 11 games, there's a good chance that some players will be interested in at least one game. Do note, five of these games require or have heavy use of PlayStation VR.
Ratchet & Clank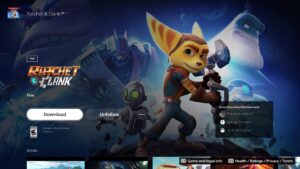 2016's Ratchet & Clank was a reimaging of the first game. While it didn't have as many worlds as some of the previous games, it was praised for its return to the series roots as well as the fun gameplay and interesting cast. The story did fall short in places but all in all it was a decent platformer. This game will only be available to download until March 31, 2021.
These next few games will be available until April 22, 2021.
ABZÛ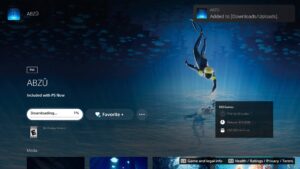 Developed by Giant Squid Studios, ABZÛ released in 2016 to positive reviews. This game follows the player through an underwater diving adventure. The game's atmosphere and color choices worked well to help immerse the player in an underwater setting. Topped off with good underwater controls made players wonder if water levels could be fun in the future.
Enter the Gungeon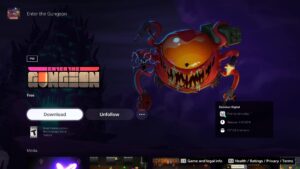 Enter the Gungeon was developed by Dodge Roll and released in 2016 to mostly positive reviews. As a top-down dungeon crawler and bullet hell game, this game follows the player through many randomized rooms with enemies varying in strength and attack patterns. While enjoyable, the difficulty of the game can turn people away from it.
Rez Infinite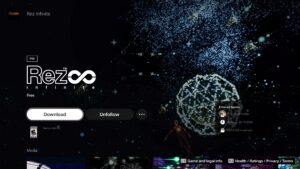 Rez first released in 2001 for the PlayStation 2 and the Sega Dreamcast. In 2016, Rez Infinite released as an expanded port that added in VR support. This is a musical rail shooter where each shot line up with the music in the background. As each hit syncs with the music, it also had different vibrations in controllers that created a sense of synesthesia.
Subnautica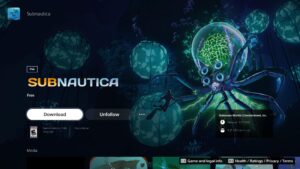 Subnautica first released in 2018 and is another game that is one giant water level. Crash landing on an alien planet the player must locate resources in the ocean in this open world survival game. This game received positive reviews across the board.
The Witness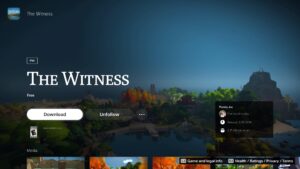 Inspired by Myst, The Witness released in 2016 as an open world puzzle game. The game has the player traverse various natural and man-made environments throughout the island they're placed on. This game has over 500 puzzles for the player to solve meaning there will be a good amount of content for players.
Astro Bot Rescue Mission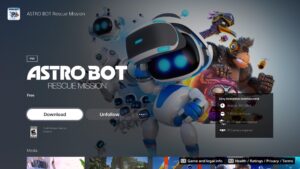 Astro Bot Rescue Mission is a VR game that released in 2018 for the PlayStation VR. This a platformer that follows Captain Astro as he travels through five worlds trying to locate his lost crew. This game received positive reviews with Metacritic stating that it is the highest VR game in history.
Moss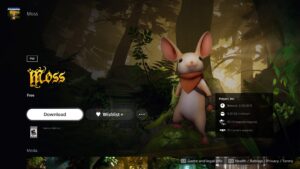 Moss is a VR adventure game that released in 2018 for the PlayStation VR and Microsoft Windows. This game follows a mouse named Quill while they travel around the forest while solving puzzles to move forward. Unlike most other games, Quill is aware of the player and will often communicate with them directly to give hints to the player.
Thumper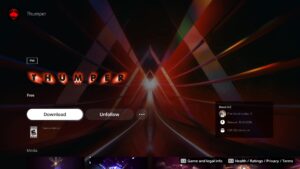 Thumper is a rhythm game released in 2016 for Microsoft Windows and PlayStation 4 with optional VR support. The player must hit the button in time with notes on a track to progress all while avoiding various obstacles and enemies. Each track features different time signatures, from 1/2 to 9/8.
Paper Beast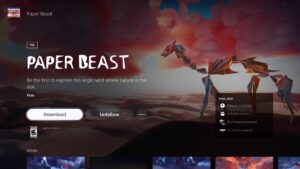 Paper Beast is a VR adventure game. Playing in first person, the player will traverse different environments of a digital world that is hidden on the internet. Along the way, they'll run into vast ecosystems filled with digital life. The player must rescue others from these dangerous ecosystems.
Horizon Zero Dawn Complete Edition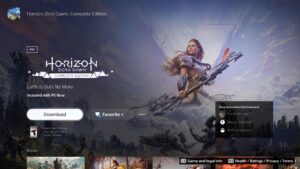 Horizon Zero Dawn Complete Edition will be available to download starting April 19 to May 15, 2021. This game follows Aloy as she travels through a post-apocalyptic where machines have taken over the world leaving humans to live in fear of them. Being the one person not afraid of machines, it is up to Aloy to bring different tribes together in order to stop an impending destruction.