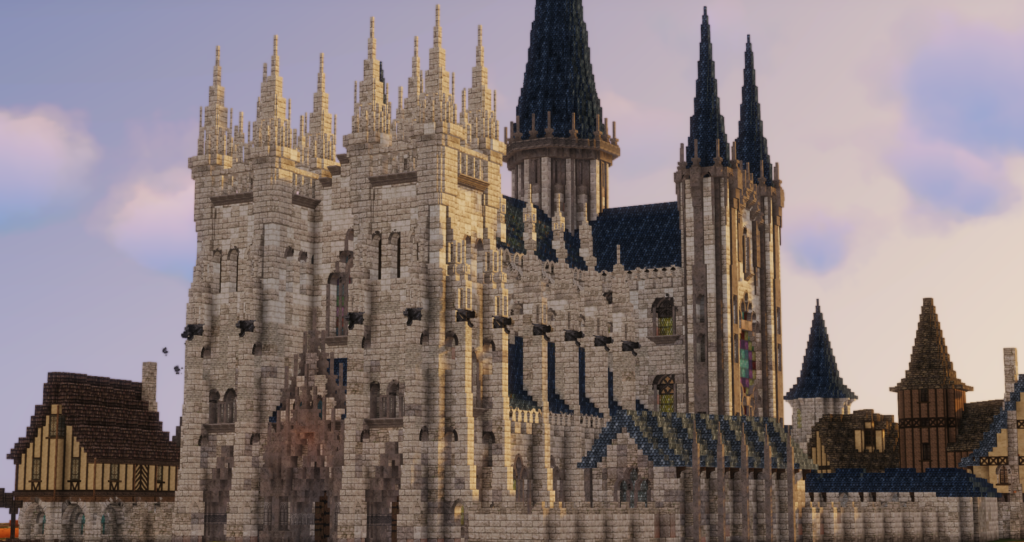 I've been busy playing some of my favorite games when it struck me that I had not written about a particular version of Minecraft that I feel deserves some of our attention. With that said, let me introduce you to Conquest Reforged 1.15. A mod pack aimed specifically for the world-builders of Minecraft.
I have been fortunate enough to gain access to an early version of this release before its beta goes public. I have been working with various other streamers to come together and build a city.
It is here within the project of Soror (headed up by the teams project leader, an Aussie streamer, Filthy_Coin), that has allowed us to delve into the mod pack and build some amazing structures the likes of which would be impossible before.
The well received previous release, Conquest Reforged 1.12, was quite the game changer in itself. Aimed at providing over 8000 new blocks for Minecraft players who wanted to expand their tools to build with. The result was a completely re-imagined palette at your disposal to build with.
From entirely new building blocks to use, to adding furniture for interior decoration, 1.12 has been an amazing feature to work with. So as soon as I was invited to gain access to 1.15, I jumped at the chance to be part of this growing new version.
Now, with 1.15 on the way towards public release, I want to share some of the things it is bringing, not just as an entirely different looking to Vanilla Minecraft but also what new elements it will bring to Conquest Reforged as a whole.
Even more blocks!
This latest version aims to bring at least 10,000 blocks to players. There are also a ton of new features. One of the most key features and certainly one of the most impressive, is the 'layered' blocks.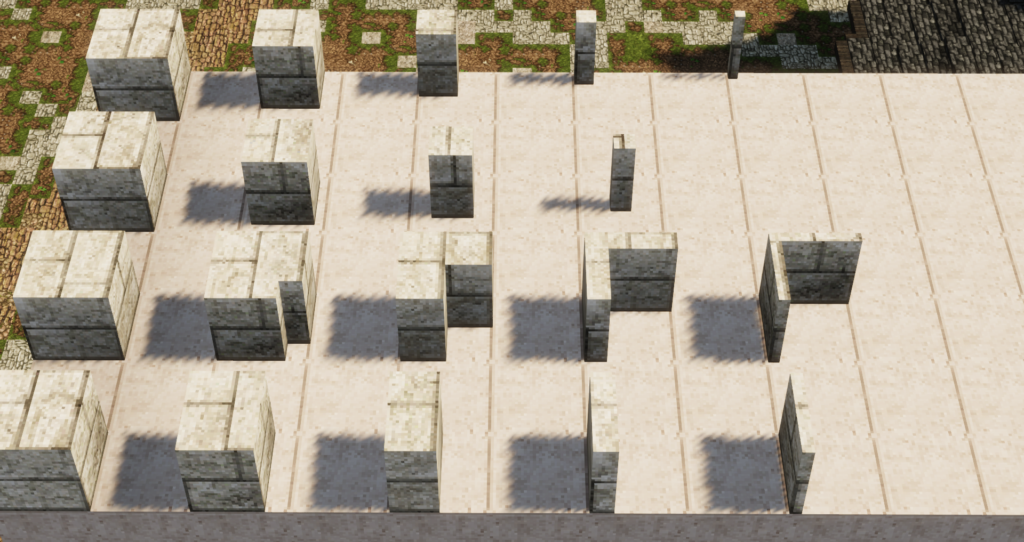 As the above image shows, from vertical steps, to corner pillars, to slabs, it is possible to layer a large portion of the building materials. This opens up the doors to elaborate designs. It allows you to really make the most of the space available to you. You can wallpaper an interior wall and still leave enough space to walk freely on the same block space as the wallpaper. You can add ornate decor to windows and walls to give off a more upper class Gothic design. It allows for detailing on a new level and the pictures in this article are very good at showcasing what can be done with it. Very few of these builds include any of the vanilla items!
Some more of its finest Features
As with 1.12 the palette makes a welcomed return. This is the perfect tool for a builder. Rather than cramming every block of every material into your inventory, at the press of a button you can open up the palette.
The Palette looks at the current item you are holding and presents every other build item you can use of that material. So, if you just had stone brick steps in your hands, it would show you everything from archways to vertical half slabs, to walls and more, all of which are in the stone brick material. This is, by far one of my favorite features. I always miss it whenever I'm off building in vanilla!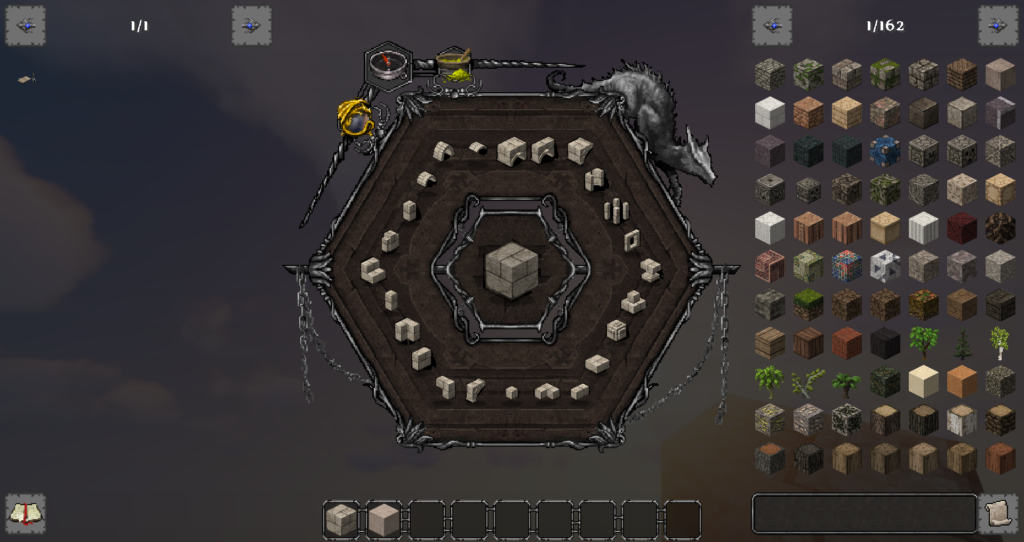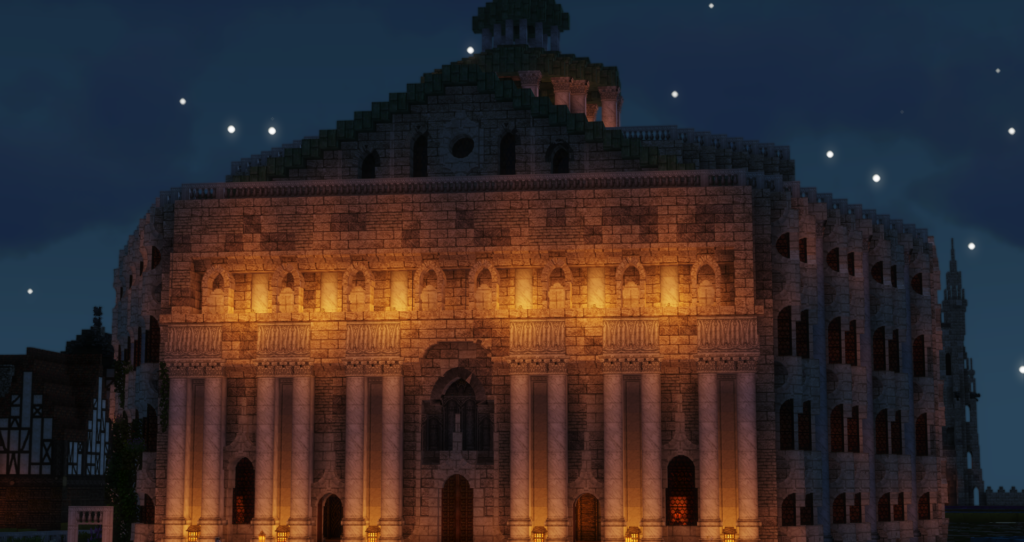 There are some final features and fixes being ironed out before the beta launches for public use, but if you cannot wait and want at least some of the features at your disposal I recommend getting into the older version first for some practice!
1.12 is free so long as you already own the Java version of Minecraft, and you can follow the below link if you wish to download it. https://conquestreforged.com/
If you want to see more of the city build as it is built you are welcome to stop by my streams. I stream CR 1.15, Mondays and Tuesdays from 5:30pm to 8:30pm UK Time. I will near enough always be there, using 1.15 Conquest Reforged.  https://www.twitch.tv/fire_frenzy  and would be happy to show you just how amazing this pack is.
Rating
As this is a modded version of Minecraft I cannot perform my typical rating that I've used for other games.
This game as a whole offers a lot more than most other games I know of. The purpose of this review was to demonstrate a mod pack. It is designed specifically for the creative minds out there who can really sink their teeth into the amazing world on CR. I cannot recommend it enough!