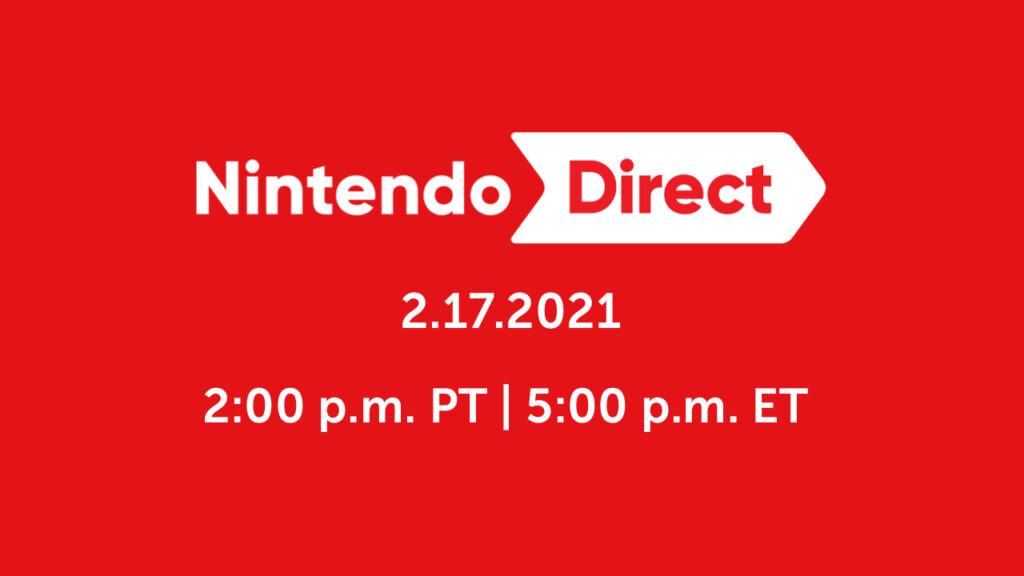 Nintendo revealed many games lined up for 2021 in their Nintendo Direct on Feb. 17.
As the first proper Direct of 2021, this direct focused on Super Smash Bros Ultimate, The Legend of Zelda, and many other games. Many points in this Direct surprised many Nintendo fans as no one was able to see any of these coming.
New Fighter Appears
Pyra and Mythra from Xenoblade Chronicles 2 have been revealed to be the next DLC fighter in Smash. These two have a similar mechanic to Pokémon Trainer where they will be able to swap between each other and utilize the strengths of both characters. From the looks of the trailer, it appears as though Pyra will deal heavy attacks and finishing moves. Mythra looks a bit faster and more combo focused. This reveal received mixed reactions as many people are upset that "another anime swordsman" made it in to Smash. Either way, they will launch in March 2021 as part of the Fighters Pass 2.
Welcome back to Skyloft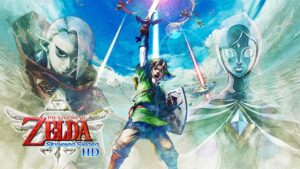 There is currently no update about Breath of the Wild 2. But Nintendo still has some plans for Zelda's 35th anniversary. The Legend of Zelda Skyward Sword will be ported to the Switch on July 16, 2021. As this game initially utilized the Wii Motion Plus accessory, players will be able to use the joy-cons motion sensing to emulate this effect. In handheld mode or a Switch Lite, the right analog stick will be used in place of motion controls. In addition to this game's announcement, special edition joy-cons based off the Hylian Shield and Master Sword will launch with it. The joy-cons have sold out in many retailers already.
A New Square Enix RPG
Square Enix revealed a brand new RPG slated for a 2022 release, Project Triangle Strategy. While this game is still in development, there is currently a playable demo available for players to experience the gameplay. As this demo drops the player in the middle of the story, it's best to focus on the gameplay and visuals for the meantime.
Mario Golf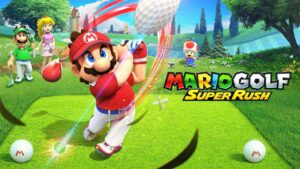 Mario Golf Super Rush marks the next entry in the Mario Golf franchise. The last game in the series released in 2014 on the 3DS skipping out on the Wii U. Many new feature have been introduced as well as blending in elements from both Wii Sports and traditional Mario Golf games. This game will introduce many new design elements for Mii characters allowing for a much wider range of design. This game will launch on June 25, 2021.
Monster Hunter Rise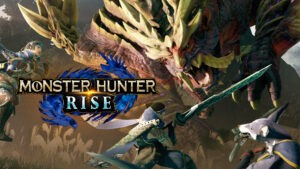 Capcom reveals more news about Monster Hunter Rise. Introducing the player to many different types of monsters that will appear in game. This trailer shows off many weapons and abilities. This game will launch on March 26, 2021 and will launch alongside a special edition Nintendo Switch and Pro Controller with a Monster Hunter design on them. Nintendo also revealed amiibos for this game.
Splatoon 3 Announced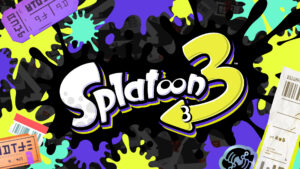 Nintendo ends this Direct with a look at Splatoon 3. This trailer shows off new weapons and sub-weapon types while also giving a look at the new world introduced. As a fun move, character customization no longer takes gender into account and will offer all available styles to any character. Any character will be able to wear a skirt if they want and choose any hairstyle. Splatoon 3 will launch in 2022.
Nintendo announced more games and other announcements outside of these highlights. However, this article would then be too long. A link to the full Nintendo Direct will be provided here.