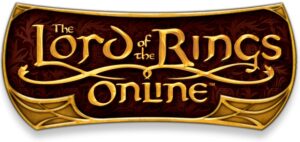 I haven't been playing Lord of the Rings Online as often as I use to. I joined LOTRO about a month after it was released. After my 30-day free subscription ran out, I bought a life-time membership for the game. I logged into the game every day since then up until maybe a year and a half ago. I didn't lose my love of the game, but I was getting burned out on it and wanted to try something different. Months went by when I didn't log in at all, but that all changed when my kinship told me about The Ballad of Bingo Boffin.
What drew me into LOTRO when I first played it was the rich story. It was exciting to see the books that I came to love come to life. I loved the epic story line and many of the other quests that Turbine provided in the game. Yet, as the game got older the updates to the epic story line got more and more infrequent. Luckily the good people at Turbine introduced The Ballad of Bingo Boffin story line a few months ago.
The story follows a Hobbit by the name of Bingo Boffin. He sends out a message to you asking for help putting together a party. The player gathers some food and a cookbook for him. Bingo discovers there is a map in the cookbook. It peaks his interest and he decides he would like to explore the places that are cited on the map.
A new quest is introduced every week and will run for an entire year. It is a very cute story. He is a very curious Hobbit, but also very timid and nervous at times. I found myself getting drawn into the story, always wanting to know what happens next. The quest is part of the free-to-play portion of Lord of the Rings Online, so everyone can follow along in Bingo's adventures.
Andang is putting together a very good web series of The Ballad of Bingo Boffin. He uploads the quest that is released every week. Needless to say, there are spoilers. You can watch them below.