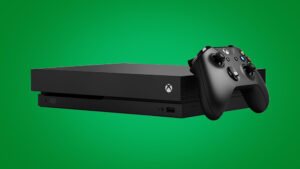 During these difficult times, it is always a help to turn to things we enjoy and love. To pass the time and getting lost in the video game worlds, is always a big help in coping and giving some stress relief. As such, to help you do so in a cost effective way to pick up new games that are under $10 or less, I've complied the below list with a mini review on each to help you decide.
5 Games you can get for Xbox One costing less than $10
DESTINY 2
Cost: Free!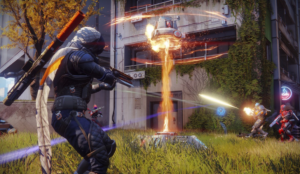 Sci Fi action FPS RPG, Destiny 2 is a steal of a game. Great graphics, plenty of lore and lots of places to explore and shoot your way through. This is a hugely popular game and well worth mentioning on this list. There is DLC you can pay for which would cost more than the budget, but the base game still comes with a lot of good content.
Lots of customisation available to you as you build your perfect loadout. You can team up with friends and tackle missions together or go it alone.
The game was originally a game that had to be purchased first, which leaves somewhat of a sour taste in its community's mouth. That said, this does mean it encourages them to continue to add content to entice you to purchase one of their many pieces of new additional content.
The game is varied and enjoyable, and very much playable just as a base game, worth picking up as its free right?
STAR WARS BATTLEFRONT II (SWBF2)
Cost: £7.99 / $9.99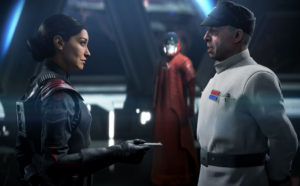 This game is currently reduced and for this low a price is 100% worth every penny/cent!
SWBF2 has a great story line that is confirmed as cannon to the Star Wars universe, so it's a must have for any Star Wars nerd! On top of that, the game has stunning graphics, epic scores and tons of added content.
When the game first game out, it was micro-transaction heavy, but this was eventually fixed when it was realised just how overpowering their micro-transaction mechanics were. Now the game is in an exceptionally good state, with tons of added content (some you can pay for). At the very least, the story along will have you meeting the heroes of the story and visiting stunning locations across the galaxy.
KNIGHTS OF PEN AND PAPER 1 & 2 (Deluxe editions)
Cost: Free! (in 2 weeks will return to normal price of £18.74/$23.34)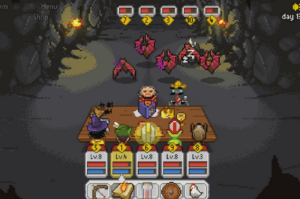 This game is free with Xbox Gold, which assuming you are a gamer who plays online, you would need gold. Knights of Pen and Paper is a tabletop adaptation into a videogame. You play as the players and the games master as well.
It is a turn based RPG. These versions that are currently free include additional quests, locations and characters you can play as.
It has a charming pixel art graphic design and as someone who has played Dungeons and Dragons, I can say that if you've not experienced D&D before, this would be a good way to see if its something you would enjoy.
I recommend this bundle especially if you are a fan of any RPG game in a fantasy setting.
DARKSIDERS II: Deathinitive Edition
Cost: £4.79/$5.99 (in 2 days returns to is original price of £23.99/$29.99!!!)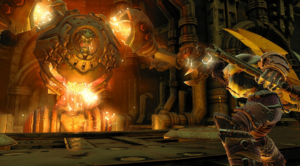 This particular version of the game is worth nabbing whilst its at this low low price! Originally released in 2012, the Deathinitive edition came out in 2017.
The game is a hack and slash fantasy action game. It draws inspiration from games like God of War or Zelda. The story itself is not entirely the most gripping but this remastered world. There are however, large environments to explore turn this into an immersive game. It provides you with around 30 hours of game play, with interesting dungeons and decent loot progression. This M rated hack and slash will be good for anyone looking for a "dark souls lite" type of game.
This offer does expire very soon! So make the most of it whilst you can!
OVERCOOKED
Cost: £3.83/$4.79 (in 2 days will return to original price of £12.79/$15.99!!!)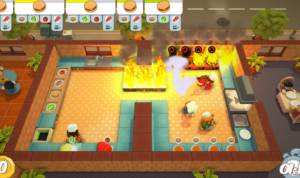 Time sensitive, couch co-op, puzzle like, cooking indie game Overcooked is a fun game to brighten any day. You have to rush around your puzzle environment cooking, preparing and serving the food to match the orders as they arrive.
It has a simple graphic design and will throw all sorts of fun challenges for your to overcome! There is a loose fitting story line but at its heart it focuses more on the time sensitive puzzle-like food preparation! If playing locally, this would be a great one to pick up and play as a family.
This deal is open for a very limited time so make the most of it whilst you can!
Xbox Game Pass
So there you have it, 5 games at bargain prices. Of course, there is also xbox game pass. It is a subscription based function. If you go for that for a few months you still are within that budget and the number of games you gain "free" access to is crazy, including games like Forza 4 and Sea of Thieves.
I hope this list of games gives some food for thought on what you might like to pick up. Some big titles at very good prices. There are lots of other deals out there as well, with triple A titles being reduced yet over the budget I set myself.
Stay safe, stay home, and get lost in the gaming universe together!