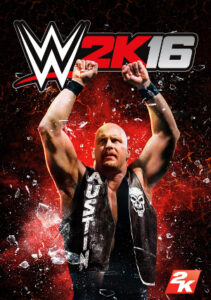 There was a lot of talk about the roster for the WWE 2K16 after it was announced by 2K Sports. The roster was the largest ever for the series with 120 wrestlers for players to pick, but only 13 of the wrestlers represented are women, or Divas as they are called in the WWE. This lack of female wrestlers in the title contradicts the steps taken by the WWE to breath more life into the Diva Division of the WWE.
The February 23, 2015 episode of WWE Raw featured a tag team match between The Bella Twins versus Paige and Emma. The match lasted just ten seconds. After the match the #GiveDivasAChance hashtag trended worldwide on Twitter for over a day with fans voicing their disapproval of the treatment of the Diva Division of the WWE. The three time WWE Diva Champion AJ Brooks (who wrestles under the name AJ Lee) also publicly tweeted about it to Stephanie McMahon. AJ Brooks retired from the WWE on April 3, 2015.
@StephMcMahon Your female wrestlers have record selling merchandise & have starred in the highest rated segment of the show several times,

— AJ (@TheAJMendez) February 25, 2015
@StephMcMahon And yet they receive a fraction of the wages & screen time of the majority of the male roster. #UseYourVoice

— AJ (@TheAJMendez) February 25, 2015
We hear you. Keep watching. #GiveDivasAChance

— Vince McMahon (@VinceMcMahon) February 25, 2015
On July 13, 2015 Stephanie McMahon introduced three female wrestlers from the NXT team The Four Horsewoman into the WWE. McMahon proclaimed this to be a Diva Revolution, but this wasn't meet without any criticism. Women are still being treated as sex objects for the larger male audience instead of highlighting their athleticism and being role models for female wrestlers. Yet, at least the WWE is attempting to have more female wrestlers in their brand.
This is not something that 2K Sports is mirroring in their latest WWE series title. The company hyped how the roster of wrestlers went from 64 in WWE 2K15 to 120 in WWE 2K16, but there was even a larger misrepresentation of female wrestlers in the upcoming title. Not only will The Four Horsewoman not be available at release, they also stated that they will not be available in a future downloadable content.
Fans of the WWE series have started a petition to 2K Sports asking them to reconsider not adding The Four Horsewoman among the wrestlers in WWE 2K16.
It's a sad day when Eva Marie makes it into WWE 2k16 but neither the contender for the Divas Championship nor the NXT Women's Champ does.

— Genna Bain ♡ (@GennaBain) September 18, 2015