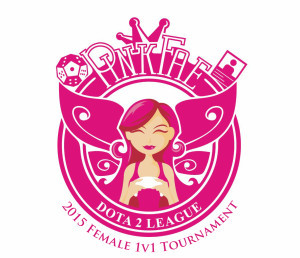 There have been many exciting matches held last weekend. It is unfortunate that we can only see two of them going head-to-head in the finals to be held on Saturday, May 9th at 5:30PM CST. The match will feature number four seed Bird (7-3) going against number six seed Elune (7-0) in a best of five game series.
This is Bird's first major tournament entry. Yet she entered into the semifinals with a record of 4-1 facing favored Delfnee. She lost the first two matches against her including a conceded game in game two. During the 8:00 minute mark of the third game, Bird was able to pick up an invisibility rune. She used this to her advantage to sneak up on Delfnee and draw first blood. Before she had a chance to return to the field, Bird took down her tower forcing a game four. The next two games Bird was able to bring down Delfnee's tower without either one of them able to draw first blood in either game. After the match, Bird acknowledged Delfnee's skill at the game and her own surprise coming out the winner.
Elune (facebook) is an experienced player with a handful of tournament experiences. She recently signed with Imperium For Hope in February of this year where she plays off-lane, but she has experiences at every position over the course of her career. She entered into the semifinals putting her perfect record on the line against former teammate Diamond. Elune was very impressive. She retained her perfect record taking out Diamond without destroying the tower in under five minutes each game.
Elune will put her perfect record on the line against the impressive newcomer, Bird on Saturday. It is sure to be an exciting game, but don't take my word for it. Check it out yourself by watching them on twitch.tv with The Wave Gamers (English) or ImpetusTV (Portuguese)